No challenge is impossible
Inspired by Passion, Driven by Values
Web Accessibility
WCAG2.0, WCAG 2.1, Section 508, ADA
Accessibility with Dynamic Web Apps
React & Angular Accessibility
Accessibility Training
WCAG 2.0, ARIA, ADA, Section 508
Accessibility Consulting
Development, Testing & UAT
Accessibility lets you reach more users.
This means widening your customer base or more page visits to your site.
How does this work?
Through Digital Inclusion!

Web Accessibility
WCAG2.0, WCAG 2.1, Section 508, ADA
If you have your presence on Web and want to make sure that the content is accessible for everyone including people with special abilities, we can assist you for sure. We can help you in complying with any and every regulatory compliance specific to the region/country you are in.

Mobile Accessibility
Android, iOS
Technology, especially the smart phones, have made a huge difference in the lives of millions including people with special abilities. Right from payment wallets to mobile banking, the list of features smart phones offer is huge. In such era, if your Android or iOS app is not accessible, then you are losing on a potential customer base. Want to understand how to make your mobile presence accessible? Get in touch with us!!

Document Accessibility
PDF, Word, PowerPoint
When creating content for PDF, Word or Powerpoint, there are a few basic steps that should be followed in order to assure your content is accessible. Every industry creates & shares content in each of these formats. We can help you in either creating accessible documents or making your existing documents accessible.

Accessibility with Dynamic Web Apps
React & Angular Accessibility
Most web apps today are leveraging technologies like Angular and React for client-side UI development. We can even jump in to ensure you have your dynamic web apps accessible through our consultation on use of Accessibility modules with such frameworks.

Accessibility Training
Accessibility Awareness Sessions
WCAG 2.0 with hands-on to use Screen Readers like NVDA and Jaws(Intro to WCAG 2.1 draft)
ARIA Training
Section 508
ADA
Customized Accessibility Training suiting to Client's needs

Accessibility Consulting
Development, Testing & UAT
Provide strong Accessibility UAT support having a team of blind technocrats (actual end users).
Identify (Testing) as well fix the issues (Development) of Accessibility compliance in any in-progress/existing Web/Mobile Application
Create a robust Accessibility Roadmap for new application to have complete Accessibility Compliance.
Eye-D has been working with TekVision for a couple of years now. We are making a product together and they have also assisted us in testing accessibility of our website and apps. I rate their expertise and level of support to international standards.
Gaurav
It was great to work with TekVision team & availing their Accessibility Consulting services. Entire project was carried out timely and professionally. The accessibility report was comprehensive and clear.
Shyam Shah
TekVision displays a passion and deep knowledge of accessibility for those with vision impairments based on having staff with vision impairments who experience difficulties with inaccessible systems on a daily basis.
Curt Holst
The Accessibility training for both DEV & QA community was very inspirational, energizing. Gyani and Siddhant were phenomenal trainers and I think at one point I even asked them if I could borrow their brains to do a quick download. They are unique combination of technology and ADA expertise. Mukund Wangikar
LeanApps Team got inspired after Accessibility Session.
It was a pleasure to have you guys in our office. It was a great experience for the entire team and it gave them a completely new perspective. We had a good insight into the great work that you do and we would definitely like to work with you closely and collaborate with you in the future.
Bala Ayalur
With TekVision's help, GLT Test team could find real-time issues of web accessibility and gave valuable end user feedback and suggestions.
Three testers from TekVision carried out testing using Jaws and identified some critical defects which couldn't have been identified by testers easily. This also helped in re-phrasing alert messages to be more user-friendly.
Their guidance in understanding the WCAG guidelines more precisely helped GLT Development and Testing teams prioritizing the bug/issue fixing. Ashutosh D MOHARIKAR
I had the privilege of working with TekVision during my internship in England, and fortunate enough to continue my work with them during my travels to Pune as well. Everyone was so friendly and inviting. They provided real and heartfelt insight into accessibility. Elizabeth Chesters
Certificate of Appreciation
In grateful recognition of your continuing service and support, we hereby present TekVision with this certificate of appreciation for an outstanding job completed.
Boardwalktech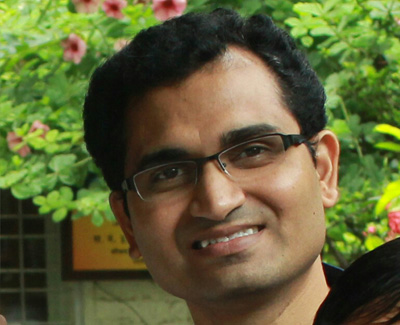 Dnyaneshwar
Co-Founder
Having 15+ years of experience in IT industry, Dnyaneshwar has helped and witnessed the establishment of software division run by visually challenged guys in one of the NGOs in Pune. With a passion and zeal to grow this entity like any other IT firm, he left his MNC job and started full time working in this software division where himself and Siddhant have established an LLP called Tekvision. Dnyaneshwar is an international speaker and has talked on Accessibility in various domestic as well as international conferences.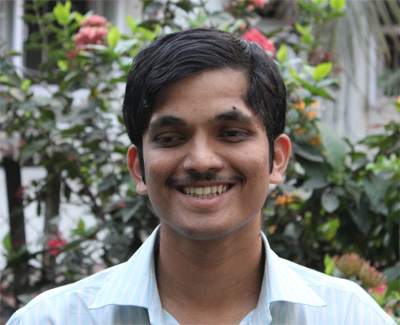 Siddhant
Co-Founder
Siddhant is a self-motivated individual having vision impairment. After completing his Masters in Computer Management & working in IT industry for about a year, he thought to start his own venture to be able to give opportunities to his fellow colleagues. Co-founder of Tekvision, he is having 8+ yrs of IT experience. If you talk to him, you would realize what it means to live & exploit technology to the fullest. Siddhant is an international speaker and has talked on Accessibility in various international conferences.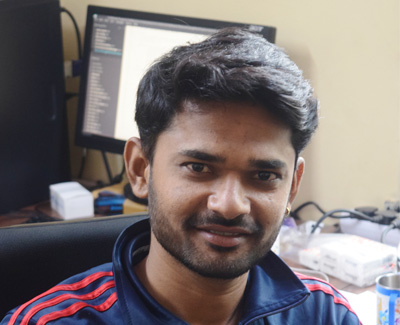 Pavan
Senior Software Developer
Pavan has completed MCA from IMCC college, Pune. Always keen on learning new technologies.
He joined Tekvision in Jan 2015. Interests in science fiction, travelling, sports.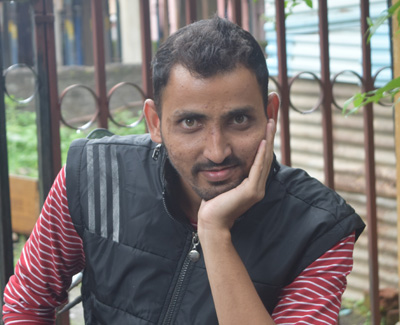 Ashapak
Software Developer cum Accessibility Expert
Ashapak has completed MCM from IMCC college, Pune. He joined Tekvision in August 2015. Loves to follow as well as play cricket and football. Programming is his another favorite hobby.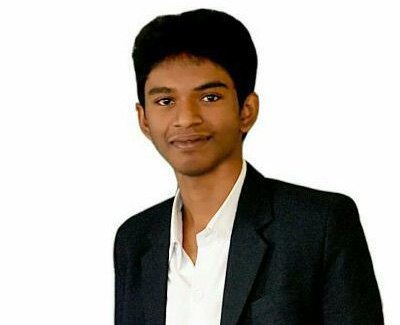 Jaydeep
Software Developer
Jaydeep has completed education from Pune University in B.Sc. (Computer Science). He joined Tekvision in May 2017. He has Knowledge about Networking, Red Hat, Development, Automation. He is a spiritual person and a wonderful Team Player !!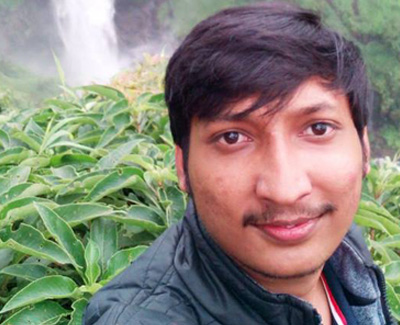 Pranav
Software Developer
Pranav has completed B.E in Computer Science from VIIT College, Pune. He is Interested in learning new application and web development technologies. He is interested in cricket, current affairs, politics, travelling to explore new places,understanding different cultures. He has been part of Tekvision family since May 2017.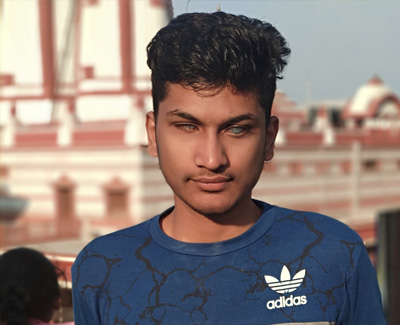 Gaurav
Intern – Accessibility Testing
Gaurav is in last year of his BCA course which he is pursuing at BMCC college, Pune. Vision has never been a bar for him. After identifying his amazing grasp, Gaurav got trained on Accessibility in Tekvision a year back and he has been working on various Accessibility Testing projects since then. Besides work, Gaurav is a national football player & also has got a wonderful insight in classical music.
Office Address
Shubh Chintan, Survey No 162/C2,
Plot No 20A, Road No 5B,
Adarsh Colony, Tingre Nagar, Pin Code – 411015,
Pune, Maharashtra, India.
Phone Numbers
+91 9637479039
+91 9890349342